Your
website
idea
needs
to be
online!
Web and digital solutions created here
Steven Convery is a skilled web designer & developer with 20 years' experience helping small startups businesses to large fortune 500 companies with their websites needs, email marketing, and digital experiences in the Madison Wisconsin area and across different states and countries.
UX
User flows, analysis, content auditing, integration, wireframing, site mapping, user testing, web strategy
Web Design
Custom web design, web development, user interface design, CMS website themes, responsive design
Interactive Development
Video production and editing, motion graphics, css web animation
Web Management
Staff, technology, CMS, training, team building, vendor and client services
Online Marketing
SEO, business strategy, social media, SEM, website promotion, landing page design

Email Marketing
CRM, open rates, conversion, lead generation, engagement, email design
Steven has more than a few creative skills to help build your online brand
User Experience Design
Web Design
Web Development
Web Team Management
Email Marketing
Custom Email Templates
WordPress Development
User Interface Design
SEO
Website Management
Web Marketing Strategy
Website Hosting
DNS Management
Digital Marketing
Graphic Design
UX/UI & Visual Design
CMS
Web Analytics
Social Media Management
Interaction Design
Photoshop
HTML Email Design
Website Templates
Web Staff Training
Custom Theme Design
Content Strategy
Digital Consultation
Video Editing
Brand Management
Wireframe & Prototyping
User Experience Design
Just to name a few.
See a skill listed your company needs help with? Steven can help
1000's of digital projects since 2002
Some of the companies Steven has helped provide web and digital solutions to:
Bachmann Construction Website Redesign
SSM Health Web Projects
Addy Award Winning The Century House Website Design
u Square Web Design
Econoprint Web Redesign
Wisconsin Veterans Museum Website Redesign

AES Industrial Addy Award Winning Web Design

Addy Award Winning Artisan Gallery Web Design
Capital Ground Construction Website Design

Dental Health Associates of Madison Website Redesign
TDS Web Projects
Community Bankers of Wisconsin Web Design
Fort HealthCare Web Redesign

1st Auto Web Design

Mendota Gridiron Club Website Redesign
Mobile MedTech Web Design
SBR Coaching Web Design
WRC Agency Web Design
Bendbroadband Web Projects
Dean Clinic Mobile Award Winning Web Design
TBS Trachte Building Systems Website Redesign

Families and Schools Together Website Design
Gates Business Solutions Web Design
Universal Web Design
Sugar Brook Web Design
Prevea360 Health Plan Web Projects
The WRC Group Web Projects

1855 Saloon & Grill Web Design
Anteco Pharma Web Design
Pipers Mechanical Inc Web Design
NASCO ecommerce Website Projects
Calla Lily Quilt Shop Web Design
Barnes Web Redesign
The Employer Group Web Design
Gervasi Insurance Web Design
California Earth Minerals Web Design
Unified Bulldog Web Design
Fire Facilities Inc Web Design
MGA Facilities Web Design
Apartment Association South Central Wisconsin Web Design

Baraboo Tent and Awning Web Design
NGL Website Project
Unified Cleanroom Constructio Web Design
Dane County Housing Authority Web Redesign
St. Coletta of Wisconsin Web Design

Dean Health Plan Web & iOS App Projects
Loichinger Advantage Web Design
Vendura Web Design
Wisconsin Reinsurance Corporation Web Design

Delta Dental of Wisconsin Web Project
... and more!
What people are saying about Steven Convery
Tyler
Steven is a pleasure to work with. He is open, honest and very outgoing. No matter what project you are working on you can be sure that Steven will take the extra time and effort to make sure it is done properly.
Jenny
Steven's digital marketing knowledge, technical aptitude and management style make him a rare resource for any company. I wouldn't think twice about recommending Steven for a role that allows him to maximize his skills, passion and ability to lead.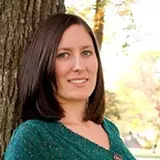 Rachel
Steven's ability to juggle web related projects and technical issues is unlike any I've seen before. His depth of knowledge of the web and skills to explain technical solutions is remarkable. Steven is the key person every company needs but few ever find.
Andy
Steven has been a pleasure to work with. He understands the needs of the client, and will make it a priority to see that those needs are met. Steven stays on top of the current web trends to provide cutting-edge solutions. Very professional and highly recommended.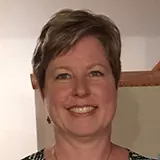 Kristine
Steven consistently delivered work on time with great quality and quickly became a team member others looked forward to working with. I highly recommend Steven based on his professionalism, talent, work ethic and character.
Jason
Steven is always highly professional, and thorough with his work. He takes the time to understand the client's needs, and always exceeds them. Steven is also always on the cutting edge of what the latest technology is, and keeps up to date on all web standards and practices.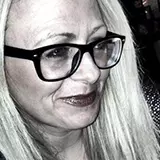 Stacey
Steven is an exceptionally talented web developer. Not only is he an amazing UX designer, but he has ingenious web skills with an eye for detail. Steven is innovative, solution driven and comes to the table with fresh ideas that exceed expectations. He is passionate about his job and maintains awareness of new creative strategies and technology, making him a valuable member of our team. Highly recommended
Matt
Steven was always very easy to work with and was always up to date with the recent technologies. I would definitely be up for working with Steven again in the future.
Now, how can Steven help you?
Your digital project needs someone that understands how people navigate and use the web to maximize and optimize your online presence, website, email, ... all your digital experiences. Discover how Steven Convery can be your trusted solution to achieve real online goals.